Verdura Construction

PO Box 519
Half Moon Bay, CA 94019
650-455-0799
webmaster@verdura-construction.com
Areas of Service
Half Moon Bay, El Granada, Miramar, Moss Beach, Pacifica, Woodside, Palo Alto, Atherton, San Mateo, San Carlos, Belmont, San Bruno, Burlingame, So. San Francisco, Colma, Brisbane, Daly City.
Permit Information & Design Help
We work closely with architects, city planners, engineers, real estate professionals and other local community organizations that play a vital role in shaping the regional landscape.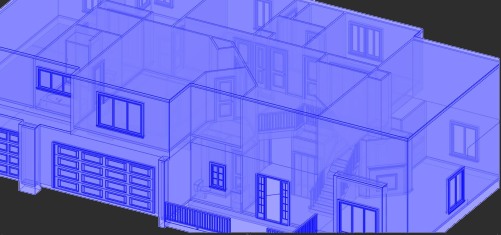 Proper design begins with communication. It all starts with your dream and an exchange of ideas with our experienced designers, a two-way process aimed at reaching a mutual understanding. While working on the concept design for your home we will carefully listen to your ideas, and our designers will explore and guide you through the variety of options available for your consideration. Give us a call today!

Get a free estimate for your new home or remodeling project
Estimating the cost of a project is a key element in any construction job. The viability of a project often depends on the cost. For this reason it is very important estimates be as accurate and realistic as possible. Construction costs vary depending on a number of variables–the timeframe for completion, the quality of the materials to be used, the level of workmanship required, the size, scope of work, and type of construction to be done, are just a few examples.
Construction costs may vary greatly from place to place. They are tied to local economic conditions and pricing fluctuations within the industry. We live and work in the coastal communities of San Mateo County. We are general contractors serving the communities of San Mateo County We specialize in new home construction and home remodeling. We are well acquainted with all aspects of construction costs, including labor, equipment, materials, building code requirements, permits and environmental and safety requirements.

Different contractors have different ways of estimating and bidding.Our philosophy is to offer a service tailored to our client's budget and constrains. A quick quote is an officially stated price for a job. It is useful when you just want to have a general idea or a ballpark cost of your project. You can get a quick ballpark bid from us usually on the same day or within a few days. A formal bid is a detailed offer to perform work in accordance to certain specifications and timeframes. The specifications, requirements and project deadlines are stipulated by the owner. We'd be happy to bid on your project. Just keep in mind that a formal bid may require that we go over your plans in more detail and that may take a little more time.
We understand that planning a construction job can be a very demanding and time-consuming endeavor. So, feel free to take advantage of our experience during the planning stages of your home project and give us a call or email us. We are here to help.